Project Cargo Logistics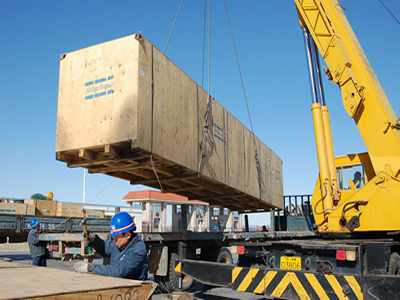 Over dimensional consignment are those consignments which are of extra ordinary dimensions and tonnage. Special trailors, cranes are applied for handling these ODCs. We provide service caters for local, intrastate and interstate consignments either as standard freight movements or incorporating multi-modal logistics.

As far as project clearance is concerned, we vigorously apply lessons learned from our past mega project handling experiences to ensure predictable results. At EULS project shipment and management are handled with great care. We plan and analyze project needs and requirements in advance which make it possible for us to render hassle free clearance service. Draft invoices are first scrutinized and approved by us, H.S. Codes are thoroughly checked and advised and applicable exemption notifications are claimed where required. The shipments are then monitored on day to day basis to avoid even a single day's delay which may cause port demurrage. Arrangement are made in advance to take direct delivery of over dimension and over weight pieces and transporter is lined up to lift the consignment within a day or two after landing.

All project related work is thus carried out within our quality assurance guidelines and procedures for which our staff is fully equipped and trained.