Road and Rail Transport and Haulage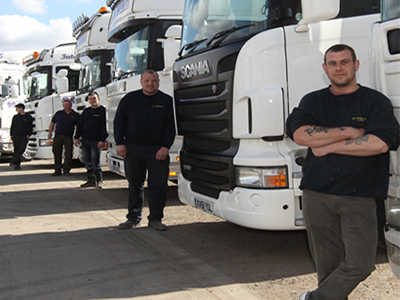 We have our own fleet of vehicles for local deliveries, however for Containerized deliveries and goods meant for up country destinations we engage reliable and experienced transport companies associated with us since long. Loading, transportation and delivery of over dimension and over weight project cargo is done under our supervision through transport companies owning specialized vehicles and equipment and possessing experience in handling project cargo.

We presently handles more than 500 trucks/trailers of various capacities and has strategic alliances in other markets to provide complete Logistics Solutions to our customers throughout the Territory. With PAN African presence, the goods are transported with ease, effectiveness, efficiency and most importantly within time and reduced costs. Route survey is undertaken before transport of heavy or over dimension cargo and prior necessary arrangements are made to make the movement of the cargo safe and quick.

Besides Road transportation we have also arrangements with Railway for transportation of Containerized cargo. We are confident to provide best possible and economical transportation solutions to our valued customers as per their requirements. Our specially trained customer service and operations staff monitors your most critical shipments from pickup to delivery.